Latest Release:
ICE 2021 R2

With over 25 years' experience, Signature Software has grown to be the undisputed market leader in providing fully integrated business management solutions and now it's taking its next step.
Welcome to Signature Software's full release for 2021 – Version ICE 2021 R2. Signature Software's focus in 2021 has been data automation, transformation, and greater integration with 3rd Party Products.
This latest release is a testament to our focus delivering our highly anticipated data import and creation integration with Canon Australia. This exciting development does not benefit only Canon Partners – but any client who has a need to reduce manual and repetitious data entry functions by way of using APIs to automate the data process into ICE, CRM, TicketPoint and OCR Firebird V4.00.
Please be aware that this release of ICE will also require an upgrade to your Firebird Service. This upgrade will require creating a new database and the copying of all existing data. Please refer to the supporting release note for further information.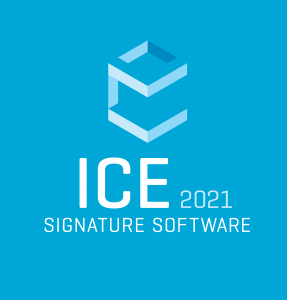 Featured items with this new release include:
Auto Creation of Customer, Equipment, Billing Contracts and Service Jobs with use of API's.
RCTI Accounts Payable Transaction Adjustment Entries.
Ability to Assign and Modify Equipment ID's at any time in AP Invoicing and Receipting and AR Sales Orders & Invoices.
New Option to Assign additional Non-Stock AP Charges against AR Invoices and Sales Orders.
Purchase Order Reference Lookup and integration to Accounts Payable.
After pay and Open Pay Payment Types use in AR & POS.
Stock Depletion Email Alerts.
New Email Resend Options.
User Password Creation and Maintenance and Improved Security Settings.
DropShip default Equipment for Non-Invoice Supplies.
Connections Telstra Enterprise Remuneration Construct Changes.
Connections Handset Mapping automation in Master Control Systems.
Sales Force Integration with POS.
New AB Invoice Display Options for Appendix Report.
Current Month Dated GL Financier Payments.
ICE 2021 R1 R2 Product Release Presentation:
Should you wish to gain a better understanding on how any ICE features can be adopted in your business we have a team of Business Consultants who are not only skilled in ICE but more importantly understand your business.