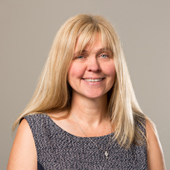 Rhonda Svensson
Director (Inventers)
Revolutionist/Profit Guru
Nickname : Babes
Rhonda joined Signature in 1998 and with a background in Accounting & Business Management and a passion for the technology solutions that allows for a business's most precious assets (it's staff) to be in front of clients not a monitor.
Embracing her new role as Director of business and product strategy as well as still being fully engaged in the business, Rhonda hopes to aid in the development of applications which targets business process automatisation, digitisation and business intelligence in order to demonstrate how great Australian companies can be on the world stage.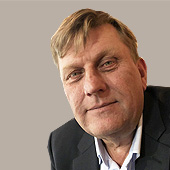 Lee Mudge
Director (Inventers)
The Judge
Nickname : Big Dog
With 30 years' experience in the IT industry on the global stage, Lee does far more then sit on the Board of Directors. Lee joined the Signature Board in 2011 and has been strategic in guiding and supporting the Signature business to achieve continued growth through innovation. Lee's advice security and architecture underpin so many of the new product offerings.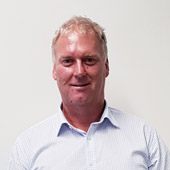 Phillip Hughes
General Manager
Strategist / Collaborator
Nickname : Coach
Phil joined Signature in 2018 as the General Manager, working with the Directors to build strategies for growth and to develop the business processes necessary to support that growth. Phil has over 20 years of business experience working in both the SME sector as well as senior management roles in multi-national corporations. He is passionate about delighting our customers by working with the Signature team to build a culture of listening, learning and continuous improvement.
Adrian James
Accountant
Nickname : AJ, Adds
Joining signature mid 2020 Adrian brings with him an extensive history of client focus. This ensures Adrian is prepared to do what it takes to keep the accounts engine running smoothly and provide maximum client satisfaction. When Adrian isn't busy crunching numbers he is a mad sports fan, and can be heard cheering for Geelong in the AFL, or the fastest driver with the biggest engine under their hood in any type of motor racing.
Craig Allan
Marketing Manager / Digital Sales
Recently joining the Signature Software team, Craig leads the Digital Services team to provide a range of web-based solutions to our national client base – domains, hosting, basic and complex websites, eCommerce, booklist and enrolment systems as well as maintenance and digital marketing rounding out a comprehensive suite of online services.
Additionally, Craig applies his extensive marketing and branding experience to continue building Signature Software's profile within the marketplace, promoting the company's philosophy of 'total control' via digitisation and automation of business workflows.
Out of business hours you'll find Craig being a dance school dad, property investing, motorcycling, camping with the family and snowboarding (snow permitting).